ASID Interior Design Billings Index (IDBI) - January 2020
Interior design firms started 2020 on a positive note as indicated by the Interior Design Business Index (IDBI) reading of 52.7. This is a continuation from the sound December 2019 index of 52.9 (any score above 50 represents growth and below 50 represents contraction increase in billings). The index's three-month moving average of 50.3 edged down from the previous month's score of 50.9. However, the new projects' inquiry index was weak at 49.3, a slight decrease from December's 49.7 reading. Nonetheless, reflecting a continuing positive outlook by panelists regarding future business, the three-month average posted a score of 51.5; this optimism is consistent with the six-month expectations index of 58.7.
Business conditions improved in all regions of the country in January except for the West. Interior design firms operating in the West have experienced back-to-back months of declining billings (December: 42.7 and January: 41.7). Alternatively, business conditions remain healthy for firms in the South (60.5) and remain solid in the Northeast (53.0) and in the Midwest (56.0).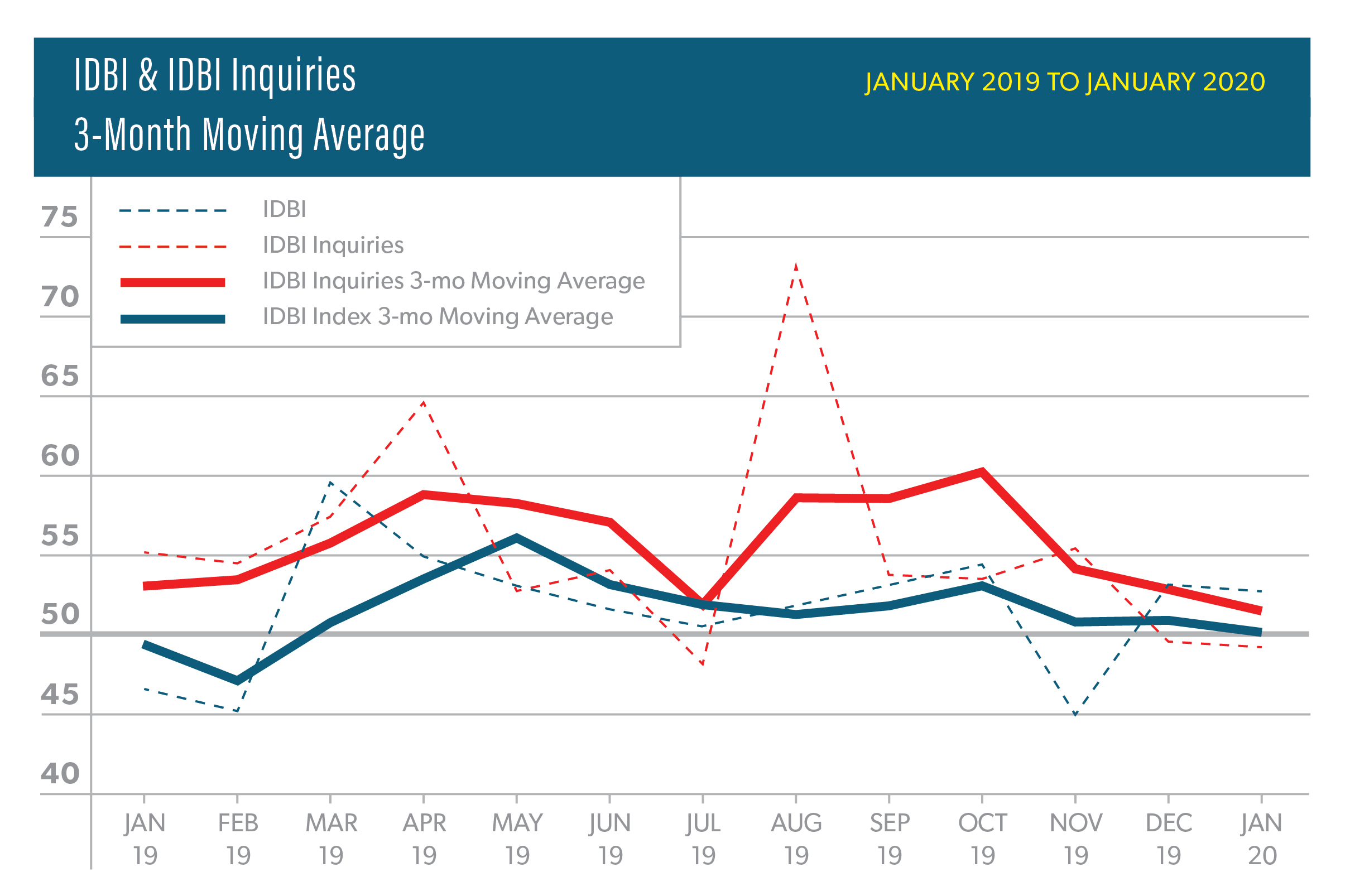 This month's special questions asked our survey panelists about "what changes have you made in your business strategies in the past 12 months" and "which strategies resulted in a significant positive impact on your business?". Marketing strategies were changed by 40 percent of interior designers in the past 12 months with about half of those indicating that this strategy had a significant positive impact on their business. Pricing/Billing structure was the second most changed business strategy and they also received favorable reviews with 81 percent of them indicating a positive impact.
Categories
Interior Design Billings Index (IDBI)