ASID Interior Design Billings Index (IDBI) - February 2020
After a strong showing in January, business conditions at interior design firms showed a chilly downward trend in February. With the Interior Design Billings Index (IDBI) score of 49.5, firms are experiencing slower growth reaching contraction territory for only the second time in the last 12 months (any score above 50 represents growth and below 50 represents contraction in billings).
However, the index's three-month moving average of 51.4 edged upward from the previous month's reading of 49.0. Inquiries coming in for design firms also signal weakness. The new project inquiry index declined to 42.9 from the 48.6 in January with its three-month index shifted downward from 51.0 to 46.9 in February. Looking forward, panelists are very pessimistic about the outlook largely reflecting health care difficulties, economic disruptions, and implications on product availability of Coronavirus (COVID-19) pandemic. The six-month index dropped from 58.7 to 29.1; historically, the lowest level and the largest drop recorded since this monthly survey began in 2010.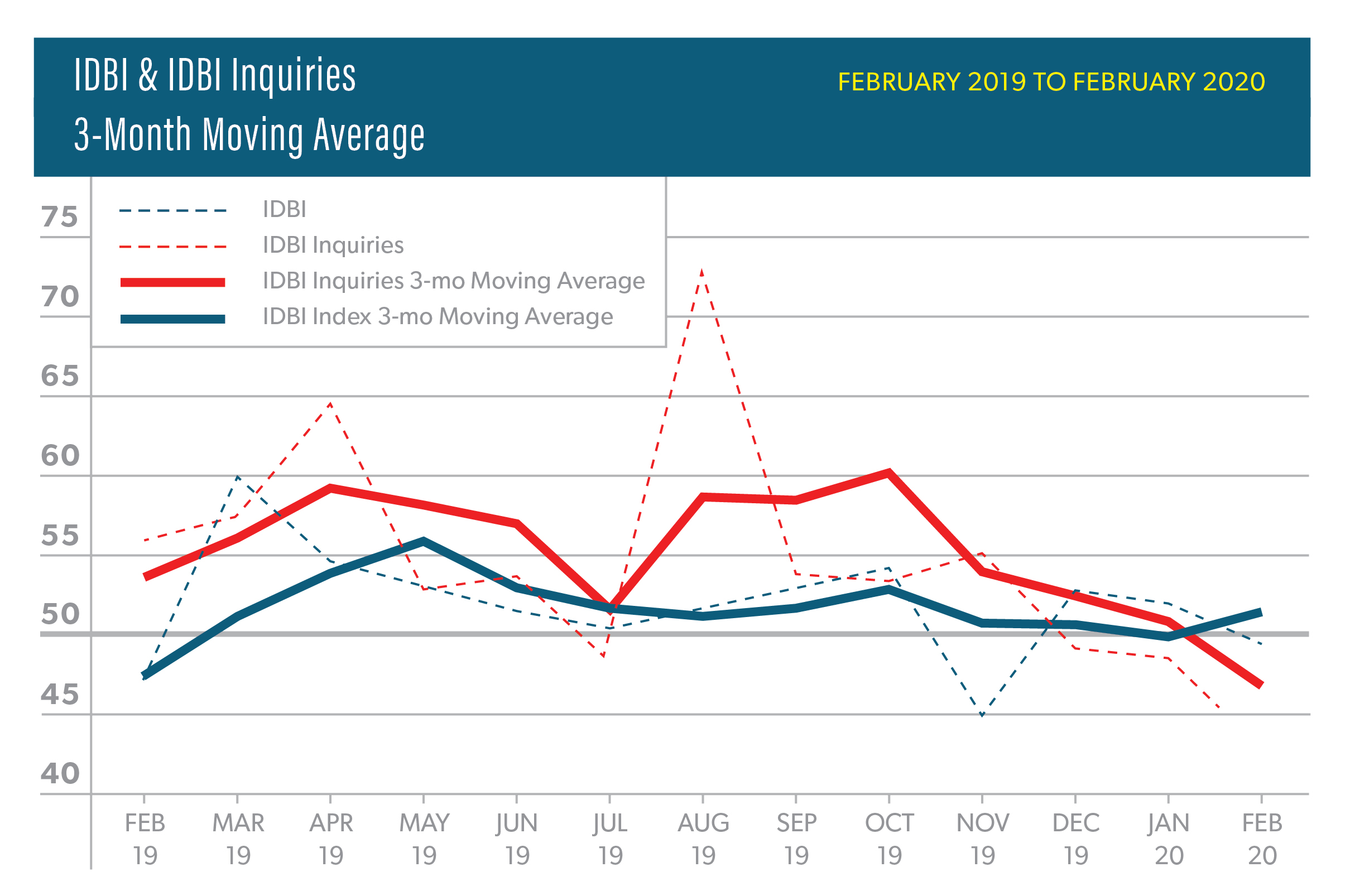 Note: ASID has a monthly business survey called the Interior Design Billings Index; since 2010, this index provides a unique perspective on current and future business conditions for the interior design industry nationally and regionally for all sizes of firms. Panelists are asked to report on their current billings relative to the previous months and report on recent business inquires.
If you are interested, click here to complete a quick three-minute survey to see if you qualify.
Categories
Interior Design Billings Index (IDBI)