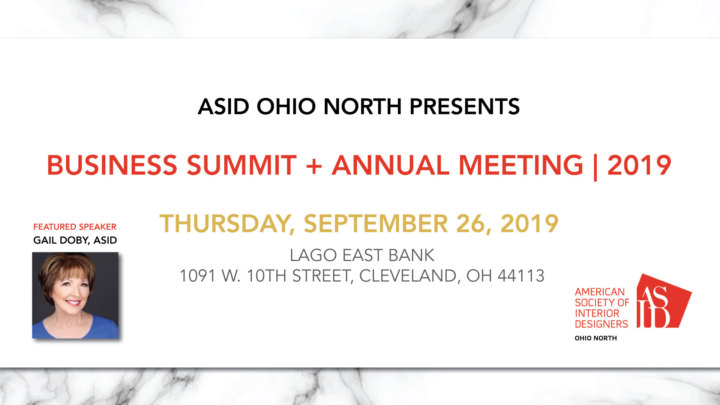 Business Summit + Annual Meeting 2019
Description
Join interior design and business transformation expert Gail Doby, ASID, CVO & Co-Founder of Gail Doby Coaching & Consulting, in the morning sessions as she provides smart steps that will help you set boundaries, manage your clients' expectations and keep them, and you, happy. Gail will share how designers can establish expectations from the outset; how to talk about fees and budgets; how to keep clients happy during the stressful periods of the project; how to address unhappy clients and much more.
During the afternoon sessions, Gail will help you identify where you're leaving money on the table and will share how your firm compares with other design firms. Bring your Income Statement/P&L so you can compare your numbers. Also, she will share the time management strategies she shares with her VIP clients that allow them to have more time for fun and design instead of annoying paperwork.
Business Summit will offer CEU opportunities.
2019 Annual Meeting will follow Business Summit.